Description
Ways to wear it: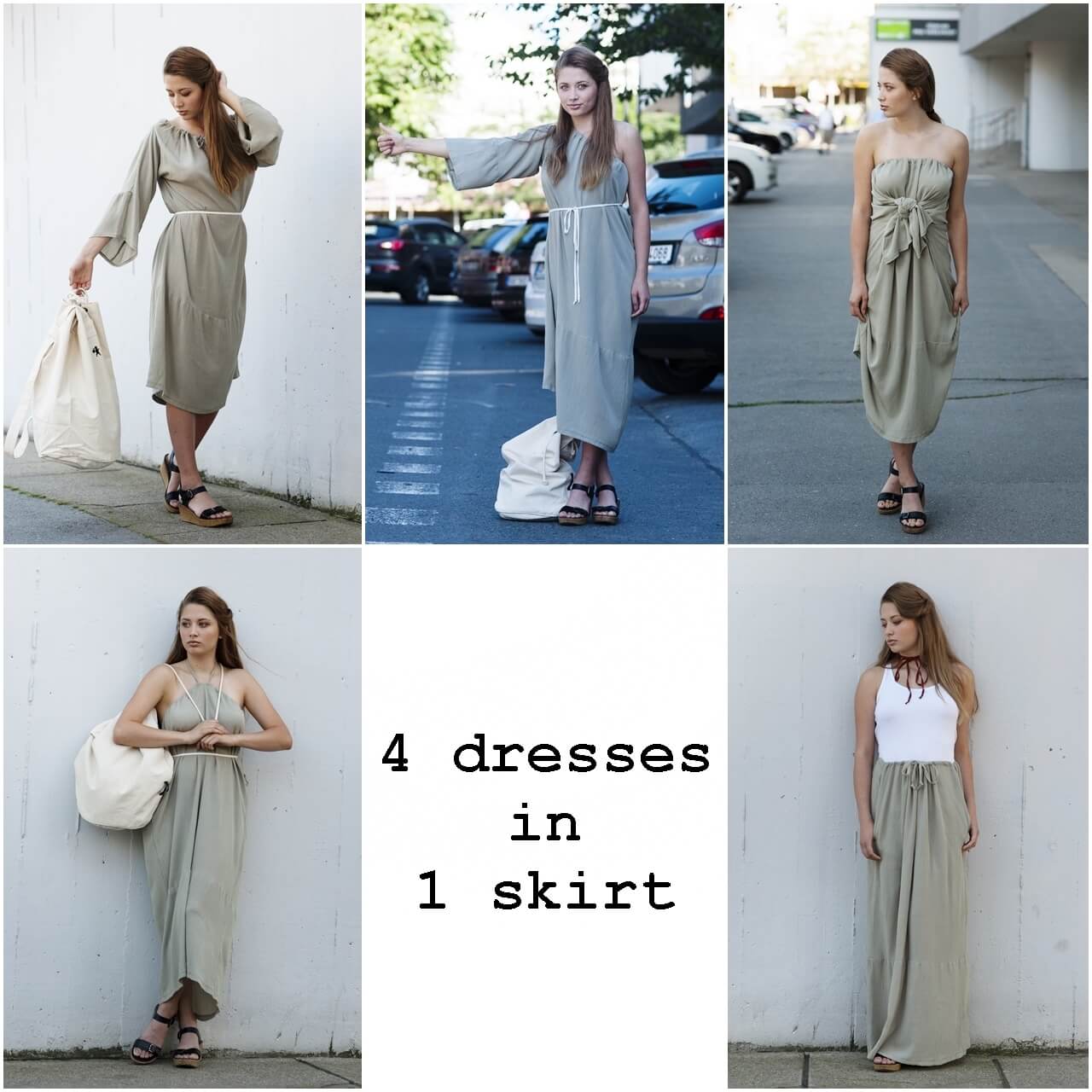 LONG SKIRT that can be easily transformed into 4 DRESSES: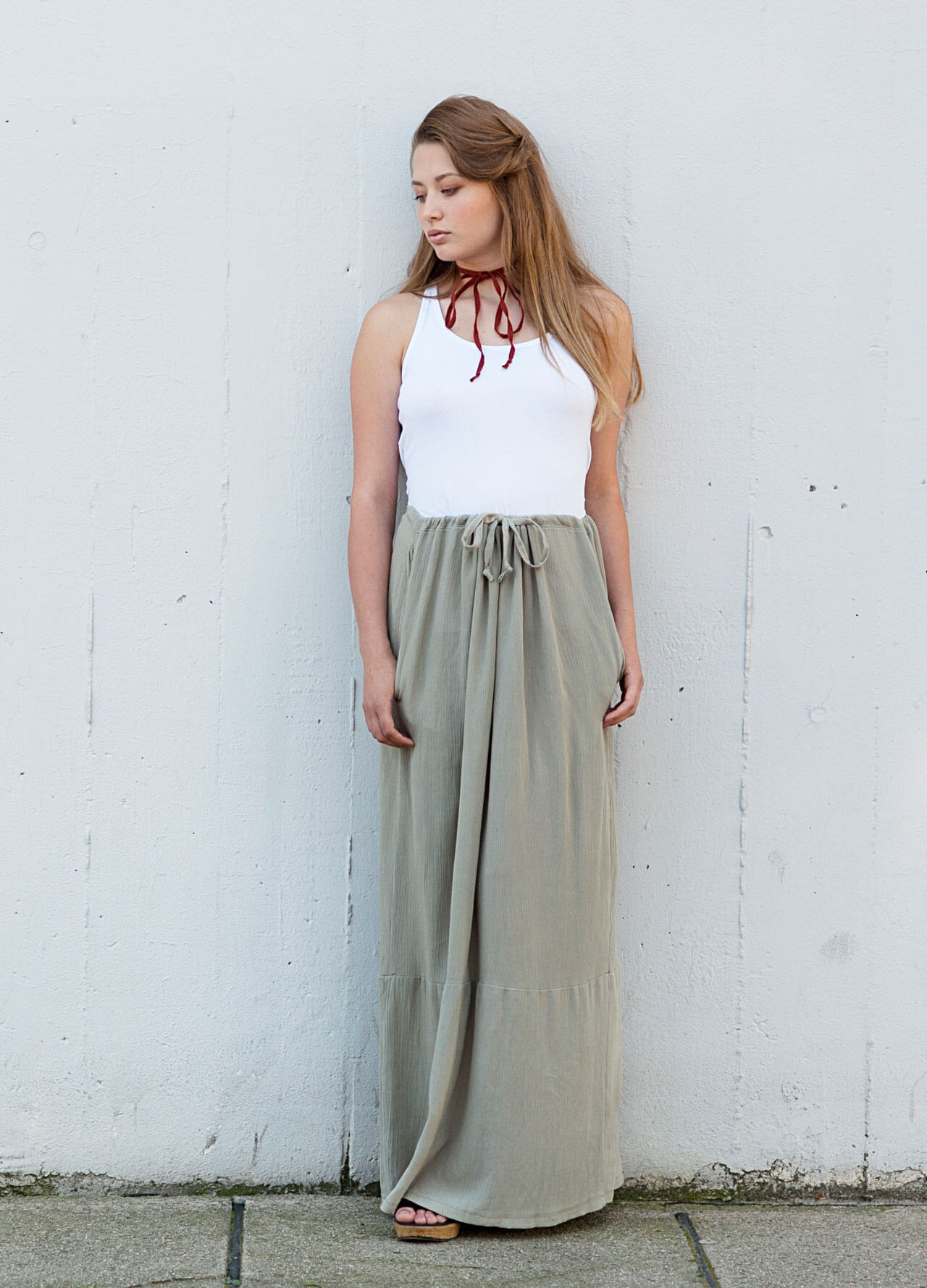 The waistline is adjusted with a drawstring which is tied in the middle of the front side. The pockets are bottomless because they also serve as sleeves. Pull the pockets out to create sleeves.
The DRESSES
1 – Dress with SLEEVES: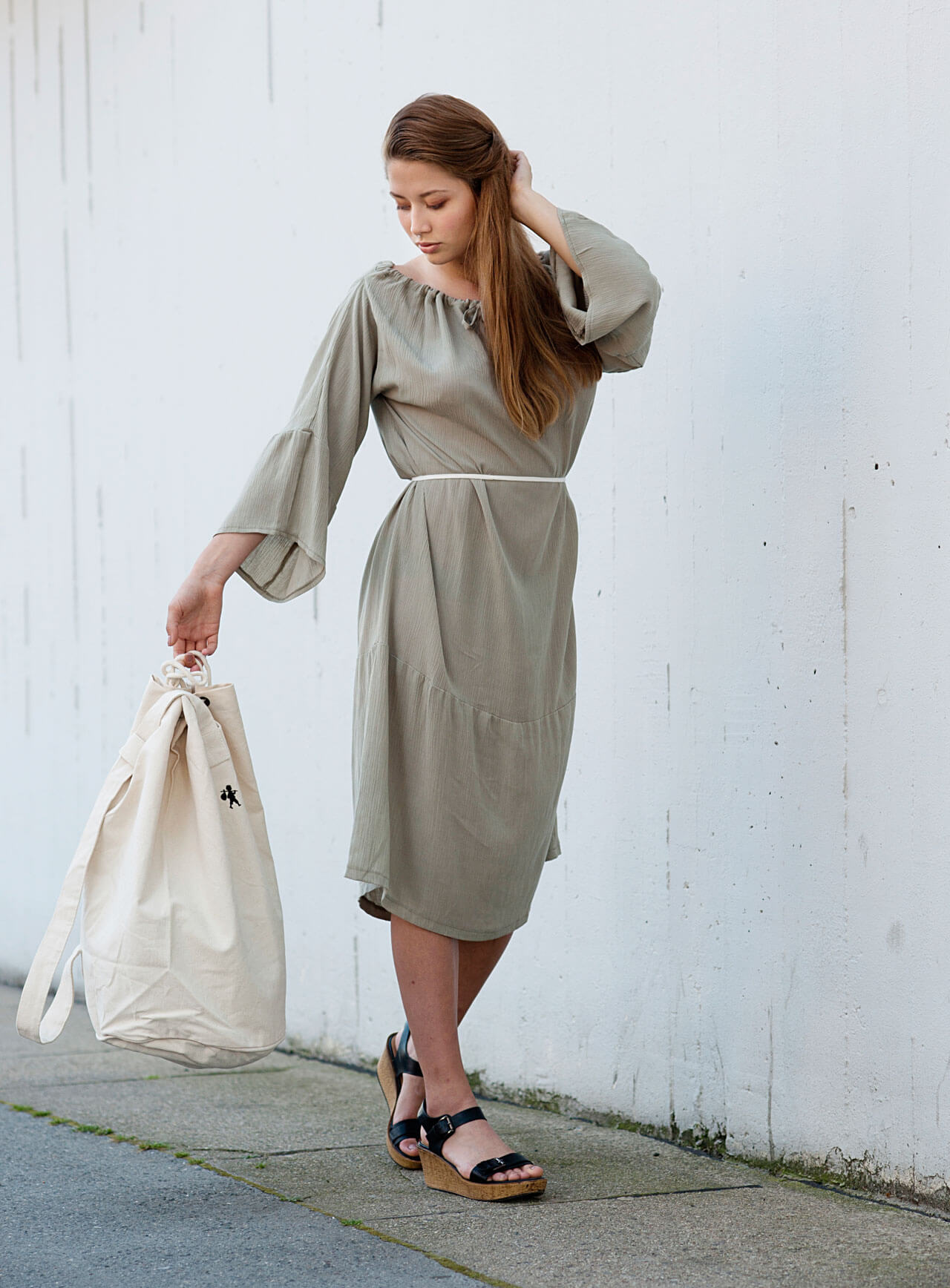 Get the dress with sleeves by pulling out the bottomless pockets and changing waistline into neckline.
2 – Dress with ONE SLEEVE: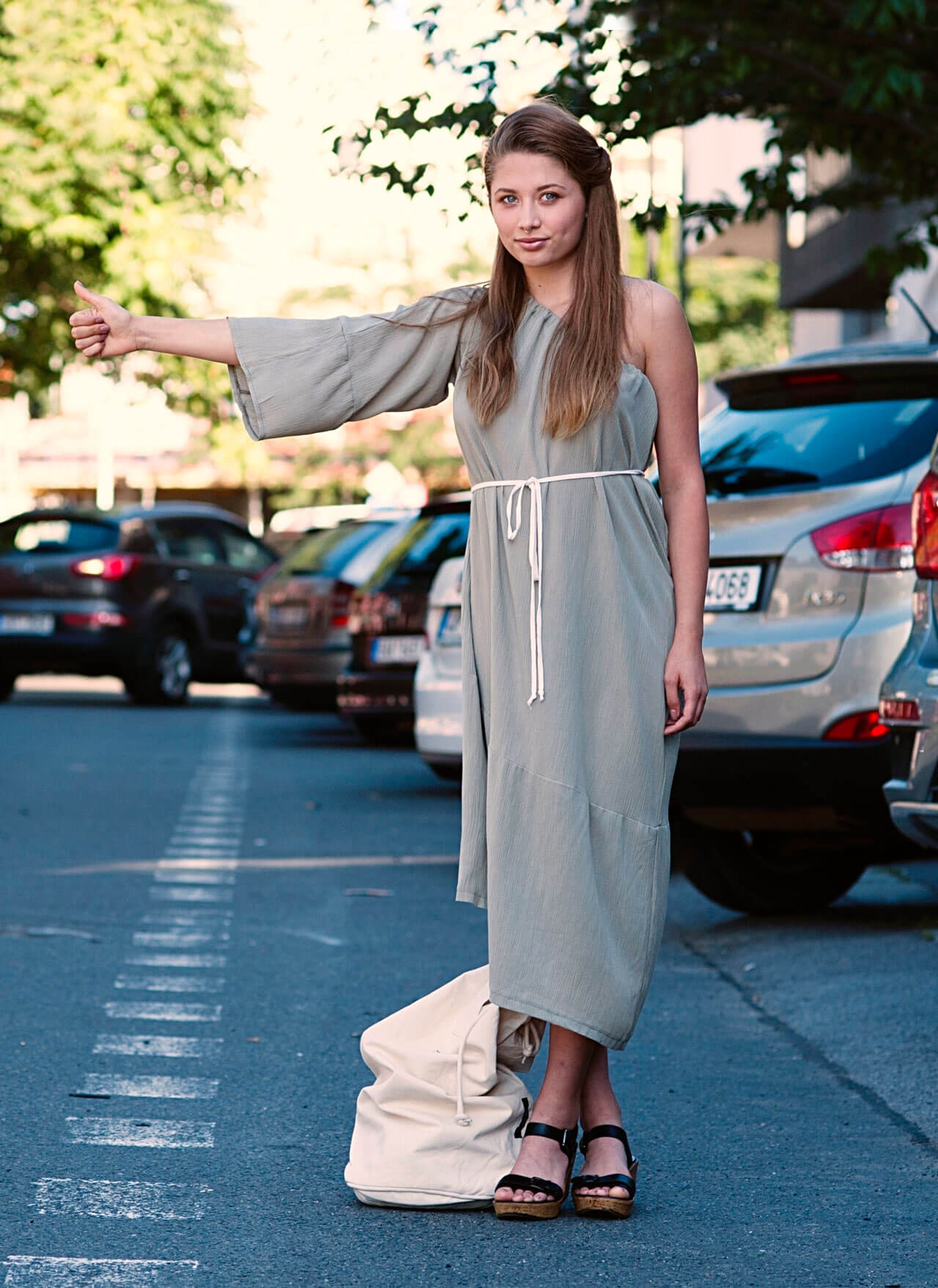 Pull one sleeve into the dress (as in the case of the skirt) and place that side of the dress under the armpit.
3 – STRAPLESS dress: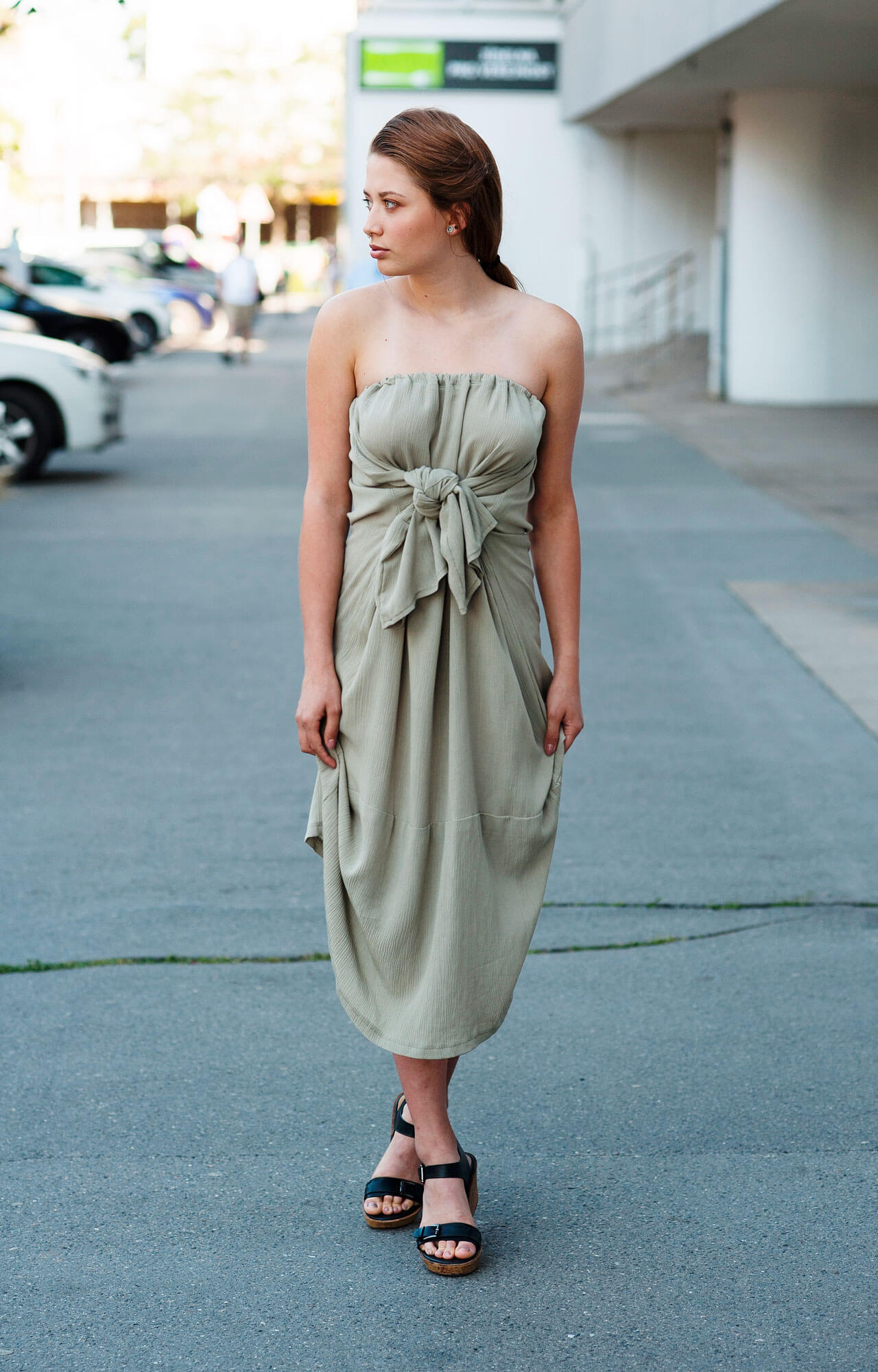 Tie the sleeves in front or on your back or hide both sleeves inside and tie the drawstring.
4 – HALTER NECK dress: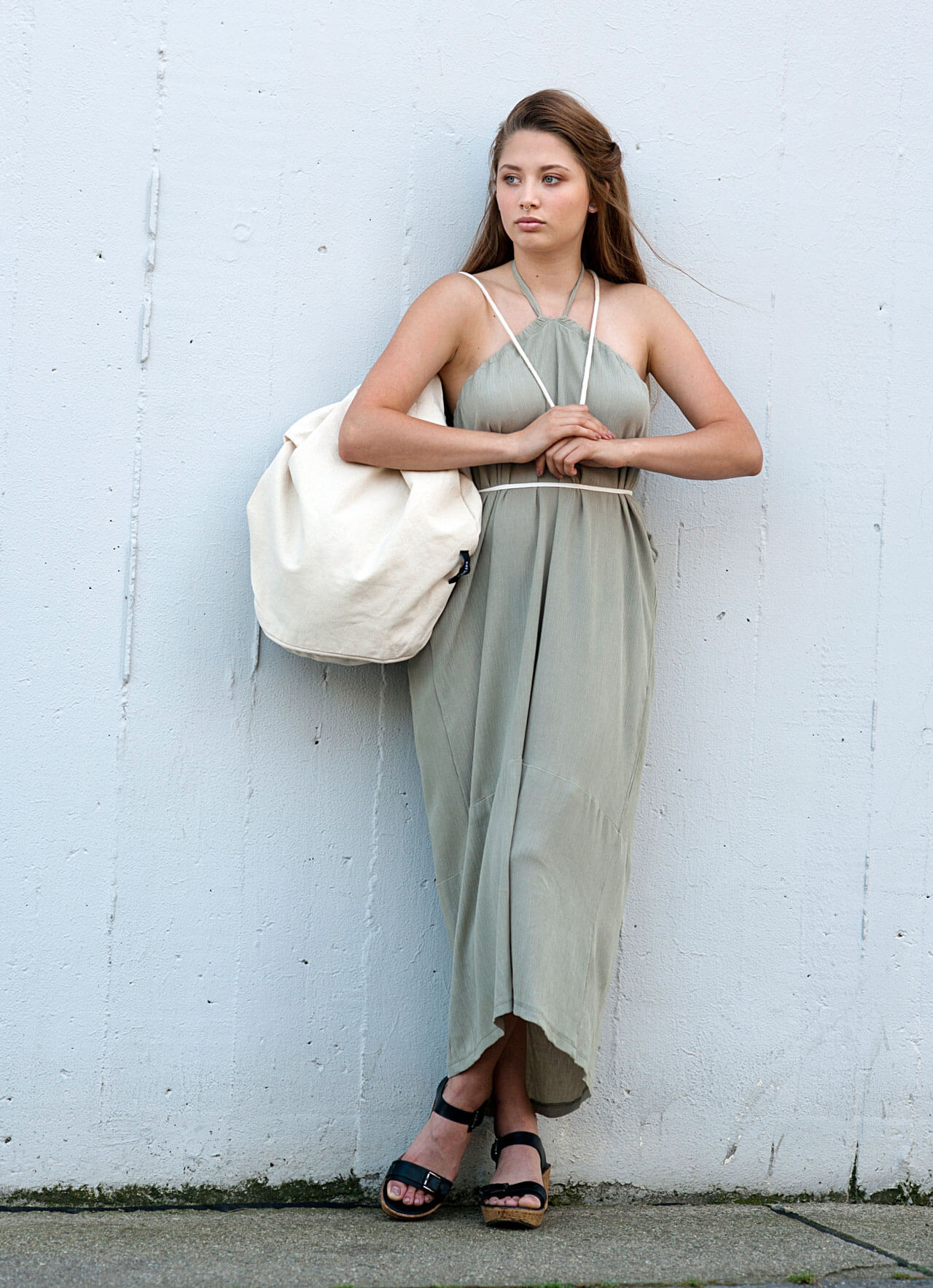 Pull out the drawstring from the middle of the front side and tie it behind the neck.
The skirt/dress is loose enough to hide the sleeves/pockets inside. They fall in very nicely.
20 cm side slit.
Video tutorial:
Try the dress or other items at my studio in Prague 7. Write me an email majoranka.fashion@gmail.com to arrange date and time and don´t forget to mention your size.
Return of the goods: Clothing can be returned within 14 days from the date of delivery.